Applications of Mass Photometry at Biortus
---
Mass photometry (MP) is a revolutionary way to analyze molecules. MP measures light scattering of single particles landing onto a glass microscope slide, which is used to rapidly determine mass, oligomeric state, and heterogeneity of a wide range of macromolecules and complexes in solution. Measurements occur under equilibrium and native conditions. MP can be used to determine masses of diverse macromolecules from 30 kDa to 5 MegaDa, including proteins, nucleic acids, and small viruses, such as AAV.

Figure 1: Mass photometer from Refeyn and sample data
Biortus's Assay Development platform has implemented this technique as a method for protein quality control, especially as a prerequisite for structural studies using CryoEM (Figure 2). We are also able to determine relative concentrations/occupancies of intermediate state species, for example, evaluating intactness of PROTAC complexes (Figure 3) . MP is also amenable to proteins assembled in nanodiscs, etc., and somewhat tolerable of membrane proteins solubilized in detergents, e.g. our RyR1 structure was evaluated with MP prior to CryoEM.

Figure2: Mass photometry QC contribution in gene to structure of ApoFerritin
Biortus is your dedicated partner for your protein needs with protein production, assay development, fragment screening, and structure determination (MicroED, X-ray Crystallography, and CryoEM) - all under one roof. For new Custom and Protein Catalog inquiries, reach out to info@wuxibiortus.com and order@wuxibiortus.com respectively.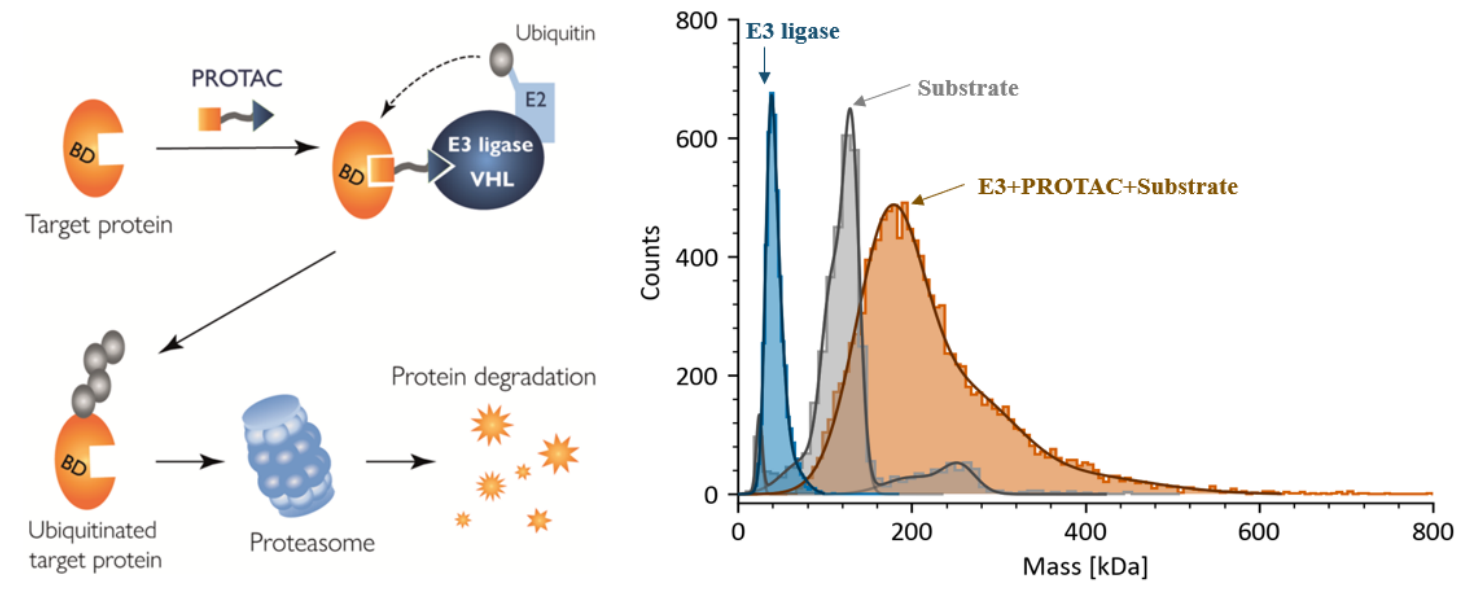 Figure 3: Effects of PROTACs evaluated by Mass Photometry
Cata. No.

Protein

Species

Sequence

Promo Price

Apoferritin-H00C

Apoferritin

Human

M1-S183, K87Q

100ug- $580, $380

1mg- $1980, $1280

5mg- $6880, $4180

For a complete list of E3s, DUBS, and PROTAC related proteins
Citations:
[1] Verschueren H. Interference reflection microscopy in cell biology: methodology and applications. J Cell Sci. 1985 Apr;75:279-301.
[2] Ortega-Arroyo J, Kukura P. Interferometric scattering microscopy (iSCAT): new frontiers in ultrafast and ultrasensitive optical microscopy. Phys Chem Chem Phys. 2012 Dec 5;14(45):15625-36.
[3] Cole D. et al. Label-Free Single-Molecule Imaging with Numerical-Aperture-Shaped Interferometric Scattering Microscopy. ACS Photonics. 2017 Feb 15;4(2):211-216. doi: 10.1021/acsphotonics.6b00912. Epub 2017 Jan 18.
[4] Young G. et al. Quantitative mass imaging of single biological macromolecules. Science. 2018 Apr 27;360(6387):423-427.
---